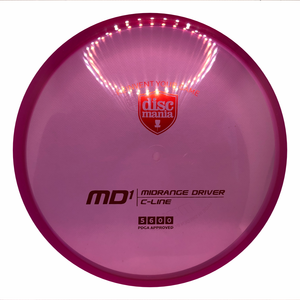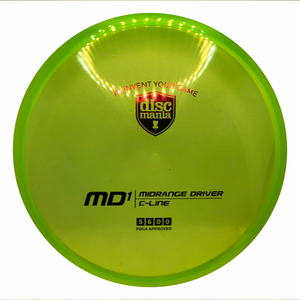 Discmania C-Line MD1
MD1 has more of a natural, fluid feel in your hand compared to an MD3. The more rounded nose and slightly convex wing of the disc make your experience a bit more seamless and will provide less friction points when gripping and releasing your shots. Given the fact that MD1 is purposed for laser-straight flights and effortless execution, we needed to make sure it feels the way it flies.
This is the MD1, our straightest Originals midrange – Reinvented.
The MD1 was the first ever Discmania mold back in 2006. We wanted to Reinvent the MD1 to be the golden standard for straight flying midrange. You can shape any line and trust the MD1 to hold it and arrive at the destination with it's magnificent glide.
Players will fall in love with the MD1 flat profile and beadless rim that feels comfortable and grippy in the beautiful C-line plastic.
The MD1 is a great choice for all skill levels and your go-to all around midrange to build your approach game.
Best for: Straight approach shots, Anhyzers, Hyzers, all skill levels.
Speed: 5 Glide: 6 Turn: 0 Fade: 0
---